Perfect for Air Conditioners (AC) and Other ECT Tubing Inspections
Eddyfi Reddy® is the solution designed to replace the wide range of aging ECT instruments for air-conditioner and ECT tubing inspections. Reddy supports all AC and ECT probes currently on the market without adapters or reference probes to balance the absolute channel. No other portable system is battery-operated or sealed, or features a bright display, automated acquisition sequences, or an analysis software for on-the-fly reporting.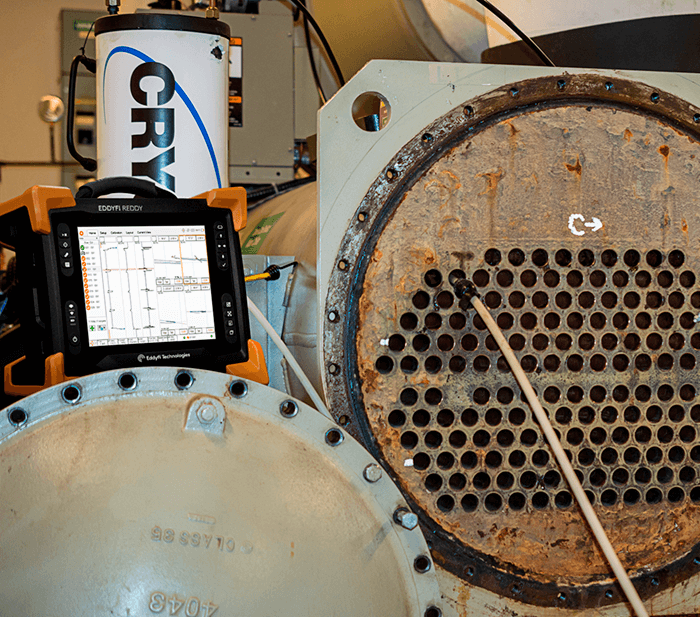 Since air conditioners are similar to small Heat Exchangers (HX) in terms of number of tubes, they benefit greatly from the portability and minimal setup time provided by Reddy. Larger HX-generating massive amounts of data and requiring other inspection techniques (such as ECA, RFT, NFT, NFA, MFL, and IRIS)—are still, however, better served by a larger, multi-technology tester such as Ectane® coupled to a laptop computer for optimal data visualization and file management.