The RAMP Index: Non-Destructive Testing Goes To The Next Level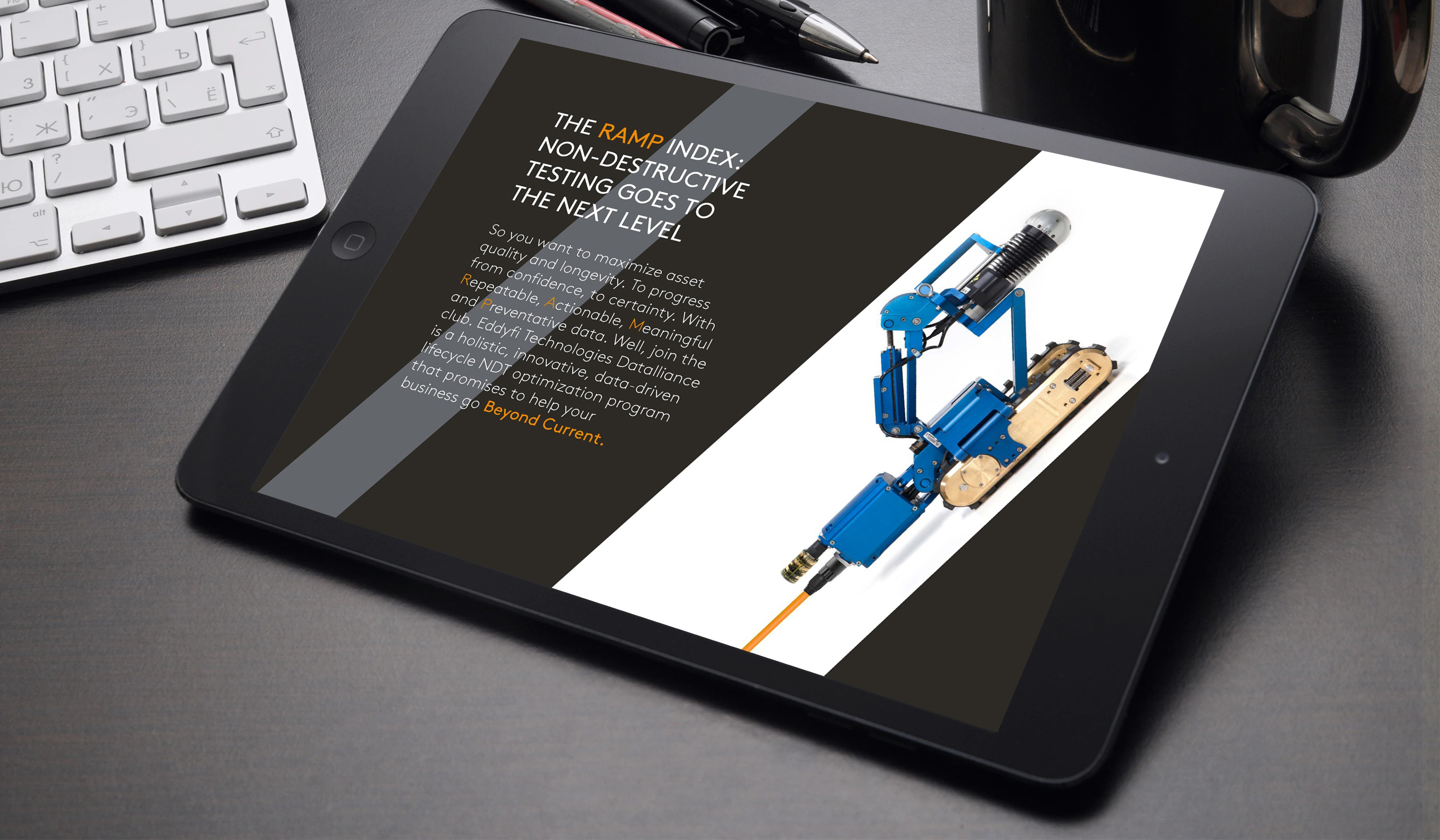 This eBook introduces the RAMP Index, a measure of assurance when it comes to confidence in the accuracy of your NDT data and its power of prevention.
Learn more about the RAMP Index, Eddyfi Technologies Datalliance, Repeatable Inspection, Actionable Results, Meaningful Data, Preventative Outcomes, real RAMP results and what's next.
Let's RAMP up!